Aim to support and balance an individual's overall physical, mental, spiritual and emotional wellbeing allowing the body to heal itself naturally.
Massage Treatments
---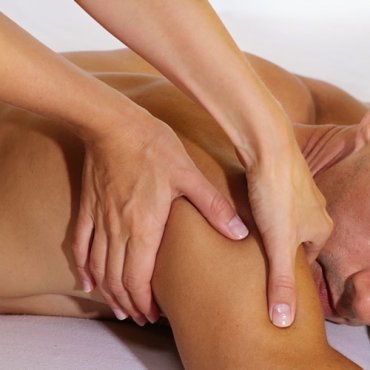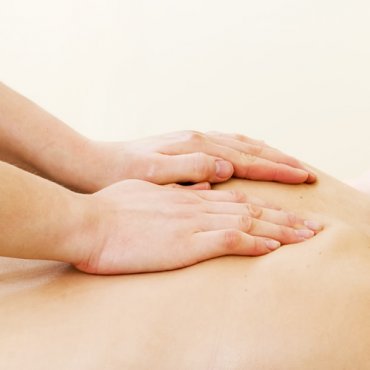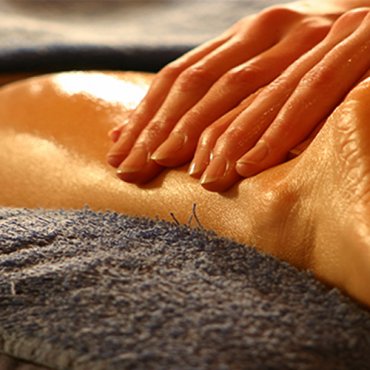 There are many benefits to a massage treatment, but only if carried out by a suitably qualified and experienced therapist. I will treat you as an individual and tailor your massage to suit your needs.
Swedish Massage
This is a gentle form of massage that uses long strokes, kneading, deep circular movements, vibration and tapping to help relax and energize you. Studies of the benefits of massage demonstrate that it is an effective treatment for reducing stress, pain and muscle tension. It is ideal for getting rid of everyday tension and stress and helping you to relax.
Deep Tissue Massage
This massage technique uses slower, more-forceful strokes to target the deeper layers of muscle and connective tissue, it is ideal for getting right into the problem areas where tension and stress can build up. It goes that bit deeper than a traditional Swedish massage and leaves you feeling so much better.
Warm Lava Shell Massage
This is the ultimate calming warm massage. Lava Shell Relax is the ideal solution for deep tissue work on the feet, legs, back and shoulders to help ease away muscle tension, knots and stress points, unblocking energy flow and releasing a sense of balance to the entire body and mind. Lava relax offers the benefits of hot stone massage but with the added bonus of a seamless, continual treatment with hygienic, smooth shells, which heat up internally.
Aromatherapy Massage
This will leave you deeply relaxed and soothed. A mix of specifically blended essential oils especially suited to you will be massaged deeply into your skin. Combined with the relaxing music – the lovely scent of essential oils will take you to a new state of relaxation.
Indian Head Massage
This helps balance body, mind and spirit. It helps relieve pressure and soothe away tension. As well as on the head it is also performed on the neck, face, shoulders, upper back and arms by applying pressure on specific points and using a range of different massage movements. Indian Head Massage is a very safe, simple, natural and gentle treatment and takes about 45 minutes without the use of oils. It can improve circulation to the brain, scalp, neck and the shoulders, which encourages alertness of mind, prevents muscle stiffness and help improves the condition of the hair and skin. It may boost the efficiency of the lymphatic system. Toxins, waste products and excess fluid in the tissues may be eliminated and the immunity system strengthened. The massage helps increase oxygen to the brain therefore improving concentration and raising energy levels.
If preferred the head massage can incorporate specifically chosen aromatherapy oils to suit you and your personal needs. Alternatively , you could indulge in a intensively, nourishing pink hair and scalp mud treatment. This versatile 'Pink' mud is made from mineral rich red clays renowned for leaving hair soft and silky. Vitamin C -rich watercress and apricot kernel oil soothes and nourishes the scalp, while the clays stimulate circulation to help strengthen and promote healthy manageable hair.This treatment is perfect for dry, weak, heat or chemically treated hair. Importantly, once the treatment is washed out it does not leave a greasy feel.
To book a Massage treatment, call Wellbrook Sanctuary on 01403 732605 or 07773005457 or
Swedish Massage
30 mins
£25
60 mins
£40
Deep Tissue Massage
30 mins
£25
60mins
£40
Warm Lava Shell massage
30 mins
£30
60 mins
£50
Aromatherapy Massage
60 mins
£50
Indian Head Massage
45 mins
£30
Indian head massage with specifically chosen oils
45 mins
£38
Indian Head Massage with Nourishing hair & scalp mud
45 mins
£38
---
Reflexology Treatments
---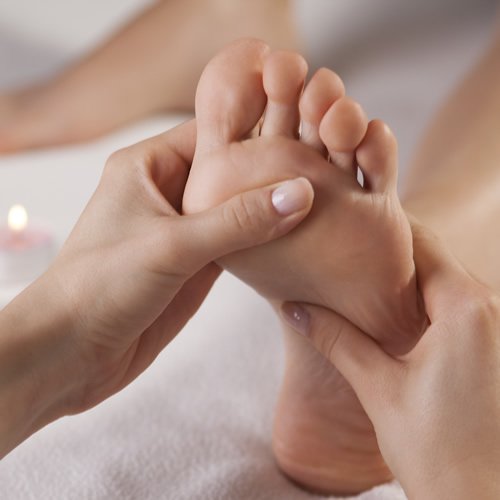 Reflexology helps the energy flow of the body by stimulating the body's own life force into finding its own balance.
The majority of Reflexologist's say that the body is divided into lines or meridians. These lines cannot be seen and where an energy flow gets blocked, we get an imbalance.
There is no complete explanation for Reflexology, but what can be said is that an image of the body is projected onto the feet and by massaging the feet or hands and the reflex zones we are treating the whole body.
The benefits of reflexology are far reaching and differ from individual to individual. Reflexology can give a sense of wellbeing, relax the mind, improve circulation and nerve function, and remove waste deposits that have built up. This therapy can help bring relief to a wide range of conditions.
Reflexology has been used for the improvement of general health, though it may be highly effective at relieving stress, fatigue, sleep disorders, digestive disorders, ear complaints, constipation, menstrual problems, infertility, high blood pressure, headaches and migraines, sinus problems, arthritis, allergies, back and neck pains, and some skin conditions.
To book a Reflexology treatment, call Wellbrook Sanctuary on 01403 732605 or 07773005457 or
---
Hopi Ear Candling
---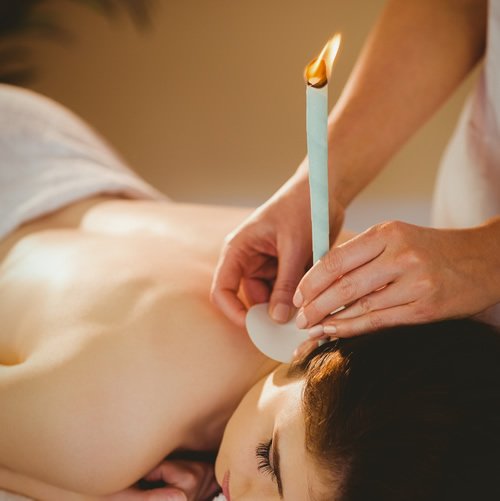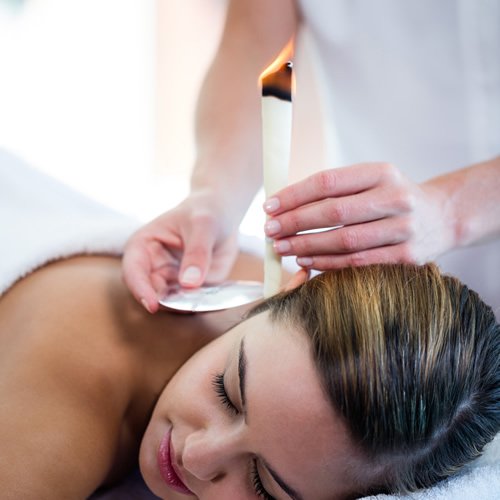 Hopi Ear Candling is an ancient and natural therapy which offers physical benefits, helping to relieve a range of conditions, such as:
Excessive or compacted ear wax
Sinusitis and or Rhinitis
Headaches and Migraines
Hay fever
Colds and Flu
Can also be for general relaxation.
The ancient Greeks are thought to be the first to use ear candles for cleansing and purifying and also for spiritual healing. This practice then migrated to America, where the Native American Hopi Indians of North Arizona used it widely to treat and heal, mainly by Shamen healers. This gave this treatment its name today - Hopi Ear Candling Therapy. Hopi means peace in native American.
The candles are still made today on the basis of the old traditional formula which originates from the Hopi Indians. Hopi Ear Candling is a deeply relaxing, calming and soothing treatment to help maintain and create a 'healthy head'.
How they work
Once the candles are lit the ingredients inside are burnt, which causes convectional air flow towards the first part of the ear. The candle creates a mild suction which allows the smoke to gently massage the eardrum and the auditory canal of the ear, excess ear wax along with other impurities can then be drawn out.
The candles used for this treatment are Biosun candles, they are designed specially with a safety filter and are marked to show the maxmium burn level. These candles are made from linen, 100% pure beeswax, honey extract and essential oils.
| | | |
| --- | --- | --- |
| Hopi Ear Candles | 45 mins | £25 including a relaxing head massage |
To book a Hopi Ear Candling treatment, call Wellbrook Sanctuary on 01403 732605 or 07773005457 or
---